Published 6:40 pm, Monday, March 5, 2018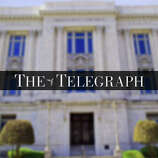 Image 1of/1
Caption
Close
Image 1 of 1
Document: Driver in fatal Highland crash may have been on of weed, sedatives
Back to Gallery
EDWARDSVILLE — A driver in a crash that killed a Highland woman was driving at a GMC truck at 100 mph and may have been under the influence of marijuana and sedatives, a court document states.
Wayne Stayton, 36, of Collinsville told police at the scene that he had been speeding and crossed the center line while eastbound on U.S. Route 40 at Kennedy Lane. A state police trooper stated in an affidavit that the GMC truck hit head-on with a Dodge truck driven by Charlene Johnson, 45, of Highland, a mother of two.
Stayton was taken to St. Louis University Hospital with a broken leg. Police are seeking a search warrant to obtain information from a sensing module in the GMC. The impact also deployed an airbag in the truck driven by Stayton.
The truck Johnson